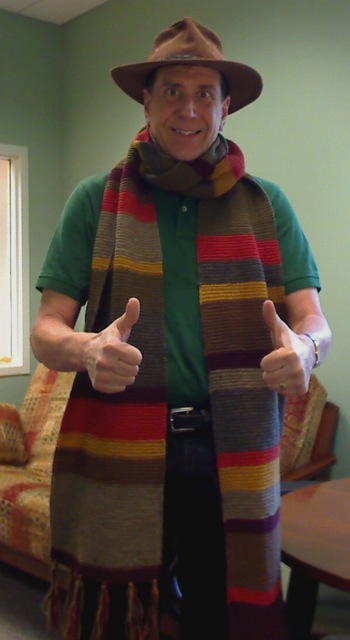 Last year, I made one of Asta's childhood dreams come true. I made him a Dr. Who scarf (at first, I thought he wasn't serious when he said he really wanted one - he was serious)… Interestingly, I ran across a few blog posts connecting Doctor Who and Walt Disney...

In another blog post about weird connections…

Smokey & The Bandit and The Figment

... So, that's it for today, Talk to you soon! nora

It's been a while since I've done a round-up of the Disney World ether - you know, Food & Wine and the holidays got in the way… But I saved up a lot of stuff and for now, we're back to a Wednesday look around So today, I have weird connections...