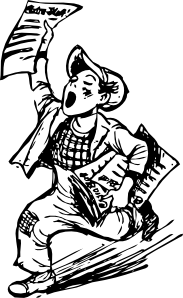 This week on Extra Walt Disney World Magic, we have something old and something new...
From the ether (not much this week...)...
News and menu items for the reopening of California Grill this fall from Disney Parks Blog - we haven't been mightily impressed with our last visits to California Grill (January 2013), here's hoping that the rehab and reworking of things results in better food and better service (would love it if they instituted an adults only evening once a week or came up with an adults only seating area)
In honor of Cinco de Mayo, Main Street Gazette takes a look at exhibits in the Mexico Pavilion
Sarah at Eating WDW (are all of our readers now checking out Sarah's blog? she typically has a post each day, don't know how she does it!)...

Za'atar-Rubbed Lamb Flatbread from Jiko at Animal Kingdom Lodge Jambo House... perfect timing as we're headed there for dinner this week, looks very tasty, and it's on our list to share!
It's National Hamburger Month (May that is, June is National Hot Dog Month), Sarah has a nice overview of hamburgers around WDW... I tried the peanut butter and jelly hamburger at ESPN Club a few weeks ago, really liked it
The #2013eateachsandwich challenge continues with the Breakfast Egg 'n' Cheddar sandwich... Don't think I've quit or given up on this... I had my 13th sandwich this morning, I'm just holding the blog posts in reserve for a while
New menus for Sanaa... thankfully there doesn't seem to be a whole whopping lot of change, hoping that we can get over there soon and give it a personal look-see, don't think that we're in a rush to have the lamb sliders though (hasn't the whole "slider" phenomenon died? the cupcake craze has apparently)
Lastly, there were many reviews and commentaries on the refurbished Boardwalk Bakery (it reopened on Friday April 26), Sarah has the least gushy review out there... I'm not massively impressed... yes, it's bigger and better organized... but it's truly a counter service now NOT a bakery... and where in the world are the doughnuts (they used to make a chocolate iced custard filled that was to die for, it's been gone a LONG time), growing up, seaside bakeries made hot fresh doughnuts!
If you haven't gone over to FlipBoard and signed up for an account, why not? It's particularly good for two reasons… (1) following @extrawdwmagic on twitter (or anyone else you follow on twitter) and (2) we put more articles into our weekly magazines than we do here on our Sunday Round-up (you can get the app for your iPhone and/or your iPad 
here
) where we're "
Adults Exploring Disney World
" or "
Adults Extra Walt Disney World Magic
" and on twitter where we're 
@extrawdwmagic
…