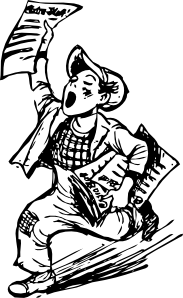 Let's start out with our posts for the week...
The #2013eateachsandwich challenge continues with the Caribbean Jerk Chicken sandwich, I really enjoyed this one, it suited my taste buds but I can't think of anyone else who will really like it as much as I do
Nora noticed some posts on Christmas in July from other Disney World bloggers and even from Disney World itself (the official Christmas in July seemed to revolve about food & merchandise, oh well) - so she was inspired to bring back some blog posts about our Christmas 2012 at Walt Disney World in "Christmas in July"
From the ether...
We learned of the Orlando Magical Dining Month (September 2013) from AJ at the Disney Food Blog (her post here) - at $33 for three course meals, this seems like a great opportunity to try out some places that we haven't been to yet - the only drawback = calories, I'm trying to LOSE weight before the start of Epcot Food & Wine Festival 2013 so that I can indulge with less guilt!
The first Masai Giraffe baby was born at Disney's Animal Kingdom, they're running a contest to select a name - isn't he adorable?
We learned that the Top of The World Lounge at Bay Lake Towers is no longer restricted to DVC-BLT OWNERS, any DVC owner can go there (of course seating is limited) - Thank you WDW for Grown-Ups... Nora wants to go there AND she's tickled by the name connection to the old incarnation of the restaurant at the top of the original Contemporary Resort (you know, California Grill before it was California Grill)
Nora has had the book "It's Kind of a Cute Story" on her kindle wish list for a LONG time, far too long (just buy the danged thing already!)... foodfitnessfantasy.com gives us a review of the book
Main Street Gazette nearly always has something interesting, that speaks to our past experiences re: Walt Disney World... for instance, this week he talks about some of the "creepier" CMs ... specifically, TJ ... we've interacted with him at the Tower of Terror, during Backstage Magic tours, waiting in line for the Disney's Hollywood Studios to open, and we've seen him on television loads of times
We saw two cocktail oriented blog posts that we want to share:
Sarah at EatingWDW has three posts that caught our attention
News re: "Saving Mr Banks"
That's it for tonight! See you real soon!

We  have a lot to share with you this week, here are our picks of newsy things for the week (and don't forget to check out our FlipBoard magazine "Adults Extra Walt Disney World Magic - 13.07.28")